There will be an election tomorrow. I used to be involved with politics a little and I've had a longtime interest in history and the presidency. (Starting when I was about four.)
Here's how I think the electoral college map will look tomorrow evening.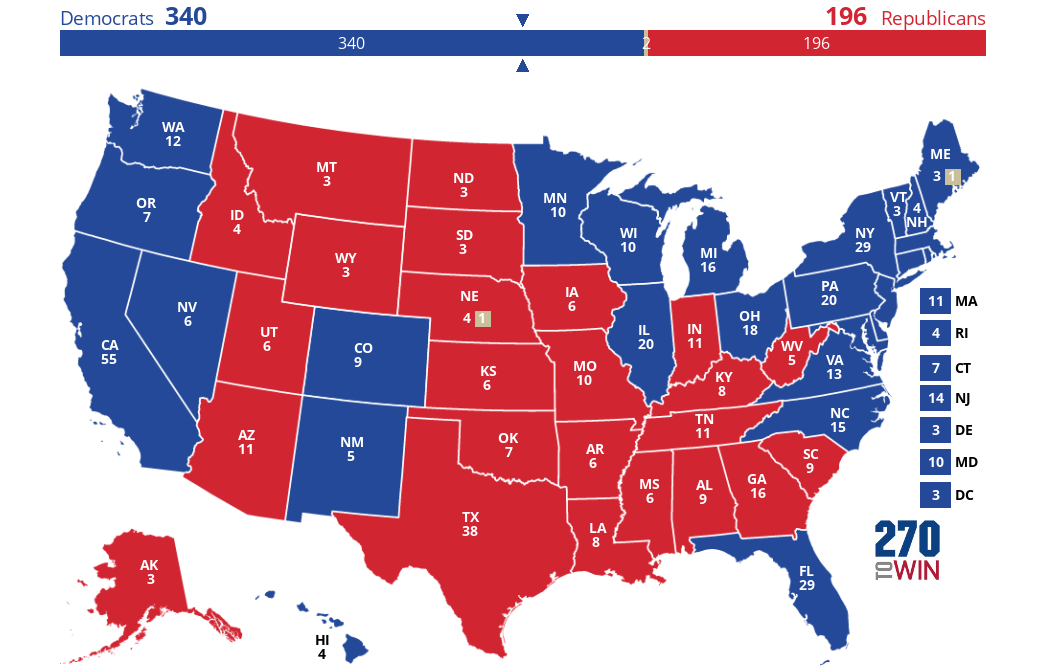 Click the map to create your own at
270toWin.com
Of course, the winning candidate must receive 270 electoral votes. If my math is correct, Hillary Clinton will be our president-elect by tomorrow evening.
This doesn't constitute an endorsement. I don't do endorsements, as I've come to believe that it's wrong for pastors to do so.
An early election night indicator of how things are trending will come with the votes from North Carolina, Florida, and Ohio. Donald Trump
must
win all three of these states to win. Without all of them, he has no chance of knitting together a winning coalition of states.
Whoever is elected, as a follower of Jesus, I'll be praying for the new president and for all leaders. God's Word tells Christians:
I urge, then, first of all, that petitions, prayers, intercession and thanksgiving be made for all people— for kings and all those in authority, that we may live peaceful and quiet lives in all godliness and holiness. This is good, and pleases God our Savior... (1 Timothy 2:1-3)
Believers in Christ owe it to God and to our neighbor to pray for our leaders, including those with whom we agree, those with whom we disagree, and those of whom we're skeptical.
[Blogger Mark Daniels is pastor of Living Water Lutheran Church in Centerville, Ohio.]