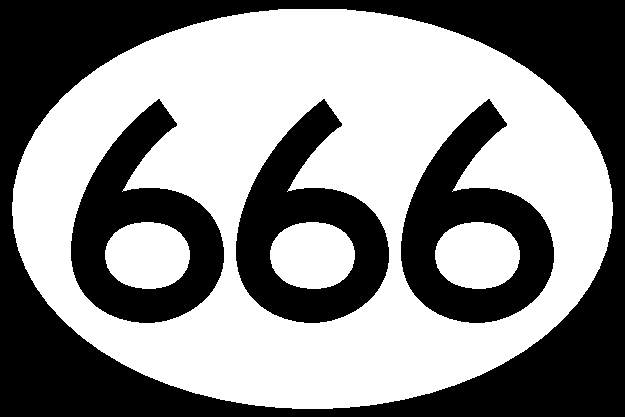 Ann Althouse writes about the numerological superstitions some Christians apparently attach to 06/06/06
:
If there is a God, do you think there's a chance in Hell that he smiles on your superstitiousness?
I've no doubt there is a God and that maybe Ann could have found a better way to ask her question. But I couldn't agree more with the sentiment behind it.
I wrote in the comments on her blog [with additions in brackets]:
You're right on, Ann. The Bible condemns all superstitiousness, although there are images or ideas sometimes represented by numbers [there]. [The Biblical call is to rely on God and not our superstitions, which amount to idols to which we attribute god-like power over our lives.]



Forty

, as in forty days and forty nights and forty years, is thought to have meant "a long time," as in contemporary phrases like "a month of Sundays." (That doesn't preclude forty references from being taken literally, [which I do].)



Seven

, because of the Genesis 1 account of creation is the number of completeness, remembering that on the seventh day, God [rested, after declaring] all His creative work, "very good." (And given the wonders of the universe, who can disagree with that assessment?)

In the Gospel of John,

eight

, as in "eight days later" or "on the eighth day" represents the new creation that issues from Jesus' resurrection for all with faith in Him. The eighth day is God giving all creation another chance at wholeness, a state of being marred by the condition of sin.



Six

, because of the same Genesis account, sometimes represented incompletion or even alienation from God. It represented being not to Sabbath rest or the new creation.

Most interpretations of the New Testament book of Revelation are hogwash that pay no attention to its historical context or the fact that it's a "Johannine" document, its authorship attributed to John the Evangelist, who employed a rich mixture of Hebrew and Greek images and philosophical ideas in his writing.

Many ancient texts have the number in Revelation as "616" anyway. But whether that or "666" is irrelevant. Numerology isn't Biblical or Christian.

On Sunday, I cited Proverbs 3:5
, which says, "Trust in the Lord with all your heart..." People who spin fanciful and unfaithful scenarios from the Bible based on numerology are guilty not only of enthroning superstitions as their gods, but also of making idols of their own intellects. It's too bad that they scare the credulous. But then, nobody ever went broke mocking God.
I'm spending my June 6 undergoing a surgical procedure at the periodontist's office. However it turns out, I'm trusting God, no matter the day on our Roman calendar.
[Thanks to
Done with Mirrors
and
Pajamas Media
for linking to this post.]
[Thanks also to Matt Brown at
Good Brownie
and Rick Moore at
HolyCoast
for also linking to this piece.]